Gerhard Widmer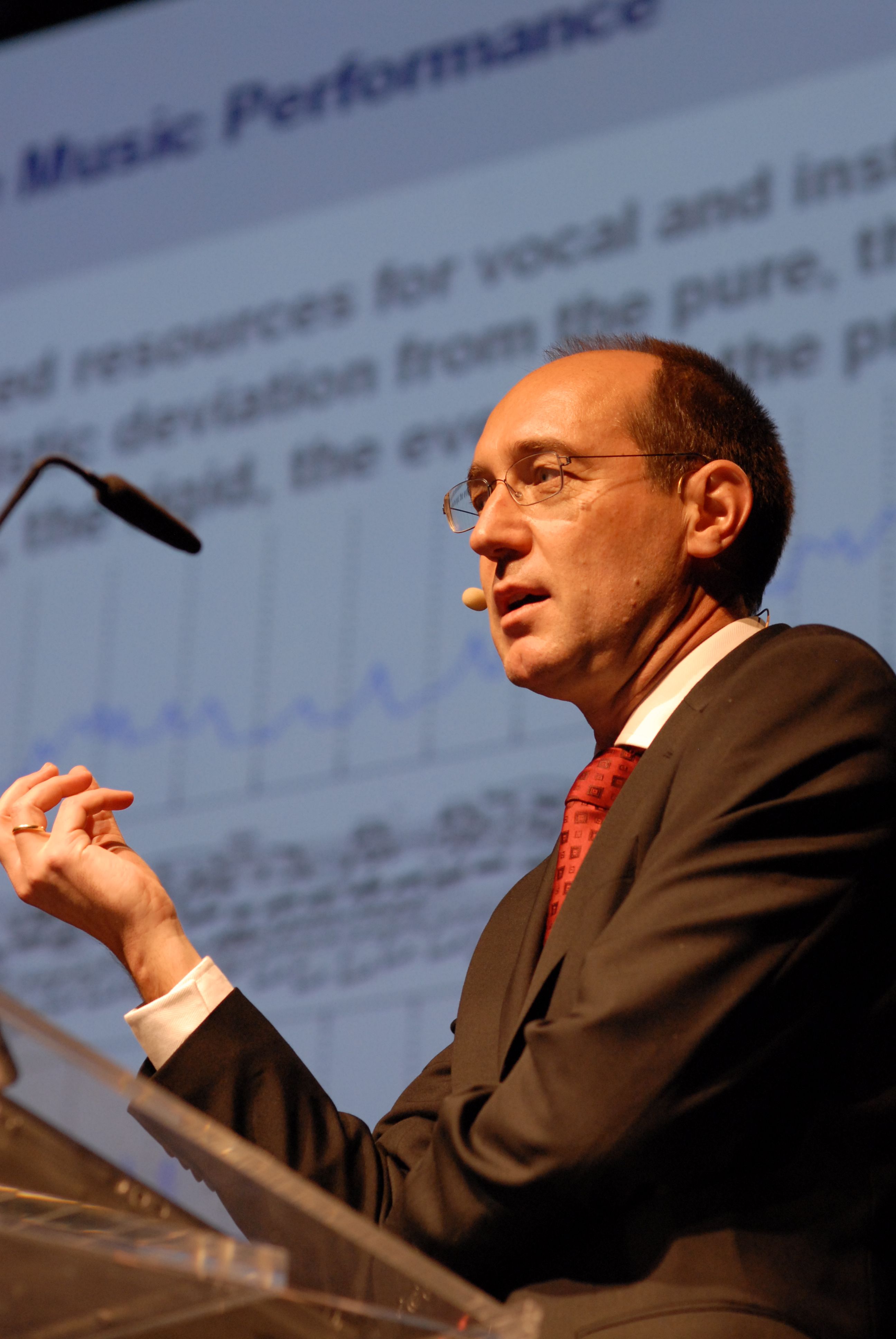 Invited Keynote Speaker at

2000-2003 - Austrian National Research Fund (FWF):
A New Modular Architecture for Data Mining
2001-2002 - EU 5th FP, IST Project:
3D Ontology-based Web Search Application (3D Search)


Organization of Conferences and Workshops

Local chair (jointly with Igor Mozetic) of the
Programme Chair (jointly with Maarten van Someren) of the
(Co-)Organizer and (co-)chair of the following workshops:
Austria's Delegate to the Management Committee of the
Co-Organiser and Co-Chair of the
Editorial Services

Member of the Editorial/Advisory Board of
Guest Editor (jointly with Miroslav Kubat) of a
Guest Editor of a
1974:

First Prize, National Piano Competition

, Federal State of Vorarlberg

1984-86:

Fulbright Scholarship

(to Univ. of Wisconsin, Madison, USA)
1997:

Kardinal Innitzer Research Award

("Kardinal-Innitzer-Förderungspreis")
1998:

START Research Prize

by the Austrian Federal Government; comes with large six-year research grant (EUR 872.000,-) for the project Computer-Based Music Research: Artificial Intelligence Models of Musical Expression.
Some articles about this in the public media:
2002:

Förderungspreis des Landes Vorarlberg für Wissenschaft

2004:

Best Paper Award

, 15th European Conference on Machine Learning (ECML'2004), Pisa, Italy, for the paper "Using String Kernels to Identify Performers from their Playing Style" by C. Saunders, D. Hardoon, J. Shawe-Taylor, & G. Widmer.
2006: Elected ECCAI Fellow by the European Coordinating Committee for Artificial Intelligence
Since 2008: Member of the "Junge Kurie" of the Austrian Academy of Sciences
2008: Our expressive music performance rendering system YQX wins the Rencon Award, the Rencon Technical Award, and the Rencon Murao Award at the 7th Contest for Performance Rendering Systems (RENCON '08), Sapporo, Japan, Aug. 2008. Listen to the results.
2009: Wittgenstein Prize (Austria's most prestigious research award, comes with a five-year grant of EUR 1,4 million)
2011: Our multimedia arts project sound/tracks has been selected as one of the "Jury Recommended Works" and will be exhibited at the 14th Japan Media Arts Festival, The National Art Center, Tokyo, Feb. 2011
2011: Our expressive music performance rendering system YQX 2.0 feat. the Basis Mixer wins the 2011 SMC Rencon Award and the Rencon Technical Award at the 10th Contest for Performance Rendering Systems (SMC-Rencon), Padova, Italy, July 2011.



Reports on our Research in the Media


John Shawe-Taylor)



---
last edited by gw on 2010-05-12